Top Message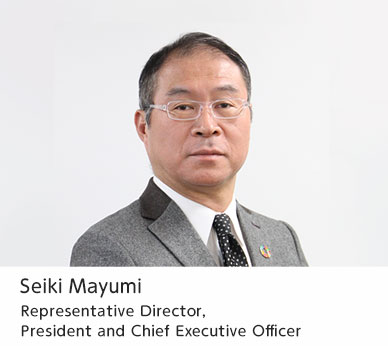 H-one has integrated strengths and founding spirits of its two predecessors, HIRATA TECHNICAL CO., LTD. and HONGO CO., LTD., and manufactures automobile framework parts that meet clients' needs and contribute to car society.
With a history of more than 120 years including its two predecessors', H-one has always meant stamping technology, and released many and various metal products into the world. Currently, our primary business is development and production of automobile framework parts that largely affect the safety, environmental, steering, and comfort performance of vehicles. Our operation network has expanded domestically as well as globally to establish the global supply system.
Our Management Philosophy states, "To realize Our Dream We should conduct ourselves with Respect and Trust for each other while Challenging one another to strive for continuous improvement that enables us to become a company that contributes to the world." This Philosophy encourages us to become a company that can satisfy the expectations of clients around the world and inspires all associates to realize dreams with mutual trust and respect.
All our associates are striving to provide attractive products and services with the Management Philosophy in mind.
The company will also make efforts to respond to societal expectations by engaging in sustainability initiatives based on our Management Philosophy.