Welding Technology
H-one has been actively using simulation technologies for welding as well to enable mass production of newly designed parts in a shorter time. Our accumulated know-how and technical data are referenced to plan and construct production lines with high efficiency and accuracy.
Product design data are also shared by and linked between the die designing and production process and the welding line simulation and robot programming process, so that the lead-time to completion of respective processes is shortened.
Welding simulation
The body frame welding line is comprised of welding robots, which performs complicated movements, and specialized fixtures, which accurately fix the parts in place. And, there are various requirements including no equipment interferences and loss elimination of welding cycle time in addition to maximizing the welding robot performance.
We assure accurate welding of complicated and difficult parts by simulating the whole welding line and iterating control program adjustments both for the welding line and robots.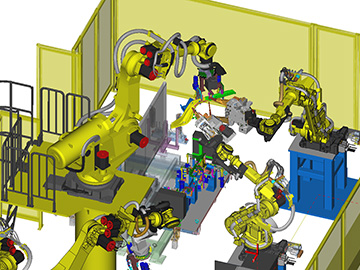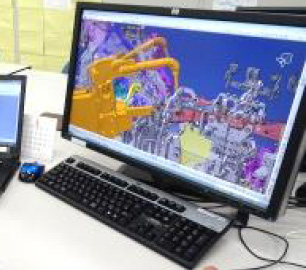 Welding line installation
H-one employs the standard equipment specifications for welding process. Our proprietary programs and welding simulation techniques are applied to the control programs and robot programs, so that we can shorten the lead-ime to line operation.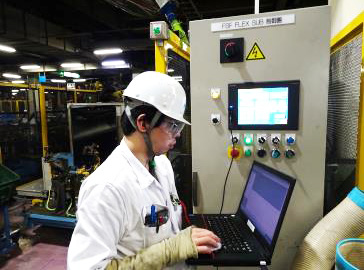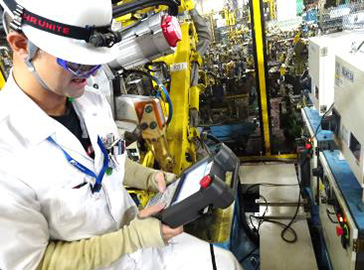 Short process line
The H-one group's standard "short process" line offers both space-saving and high efficiency and contributes to high levels of QCD (quality, cost, delivery) in the world.