Community and Regional Contributions and Social Contributions
Our Group aims to be a company the existence of which is desired by society through community and regional contributions and social contributions.
Japan
H-one Festival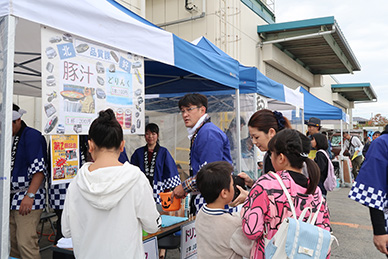 This is a traditional event held for contributions with visitors to employees' handmade events on the grounds of the business office and open to them. Many people including local residents, business partners, former employees, and employees' families attend the festival each year.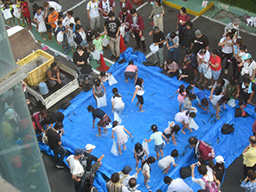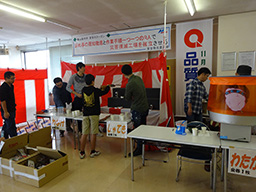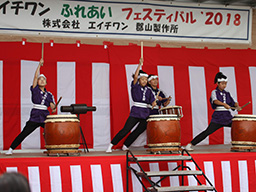 Hiruo Elementary School's factory tour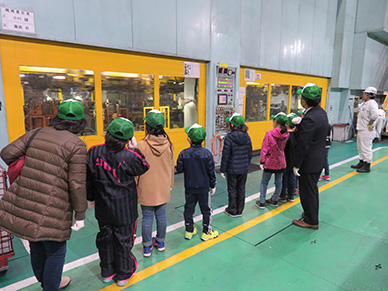 Every year, the Kameyama Factory invites students of the neighboring Kameyama City Hiruo Elementary School and provides the children with a factory tour. Participating students observe the press process and welding process while listening to explanations given by employees, and they are typically very surprised at how a large press machine moves and how parts are welded by many robots.
We will continue to provide opportunities to nurture knowledge of local children.
Mask donation
As a measure to prevent COVID-19 infections, we donated 10,000 masks to each of the Saitama Prefectural Social Welfare Council and the Saitama Medical Association, totaling 20,000 masks. We received a letter of appreciation from the Governor of Saitama Prefecture.
Donation for damage caused by heavy rains in Western Japan
H-one made a donation of 1 million yen to the Japanese Red Cross Society to aid the victims of torrential rains that occurred in June through July 2018 extensively over Western Japan and to support recovery of the disaster-affected areas.
U.S.A.
Habitat for Humanity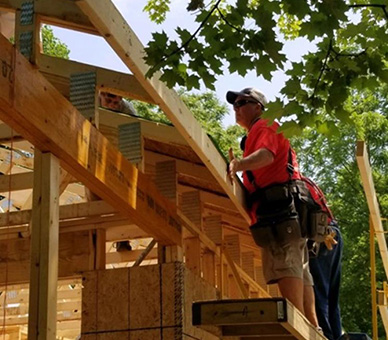 KTH takes part in house building volunteer activities sponsored by the NGO "Habitat for Humanity International."
Habitat is an international non-governmental organization that addresses housing problems in more than 50 countries around the world with the aim of realizing "a world where everyone has a decent place to live." KTH agrees with the Habitat's purpose, and takes part in house building activities for local people in need of housing.
Factory tour
KMI and KLP invite local students and provides children with a factory tour. The factory tour introduces how manufacturing is conducted, and also provides them with a place where they can learn about the manufacturing industry and the meaning of employment / work.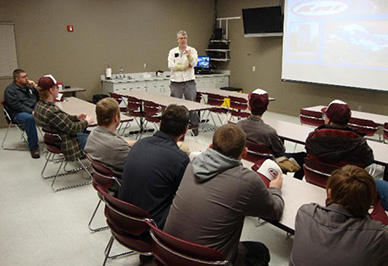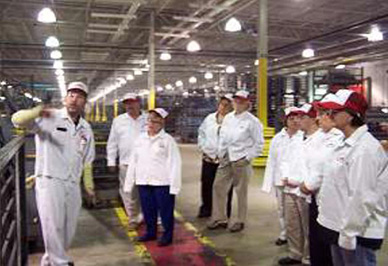 Thailand
Exchange on Children's Day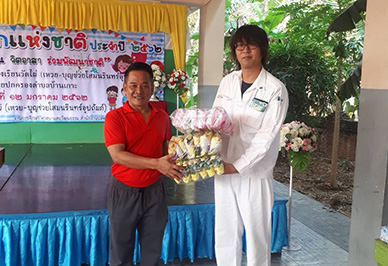 As part of social contribution activities, HPT donates sweets and beverages to Watphai Kindergarten and Elementary School.
In Thailand, the second Saturday of January every year is declared "Wan Dek (Children's Day)," and events in various places are held for children who will take charge of the future of the country, and HPT, in agreement with the purpose, has donated stationery and sweets to neighboring schools since 2016.
India
Clothing Donation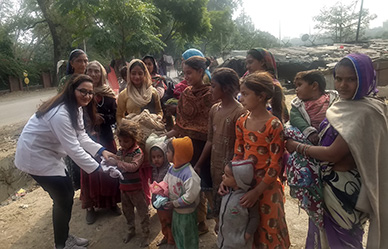 HIL conducts a "Clothing Donation (activities to donate clothes and shoes)" for needy people in the neighboring area. As a result of setting up a handmade donation box in the factory and publicizing the purpose, many employees have brought secondhand or new clothes and shoes that are no longer worn.
Indonesia
Blood donation activities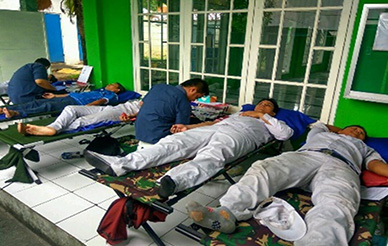 Inviting the Indonesian Red Cross Society to the company, HK-PATI cooperates in blood donation activities regularly.