Top Message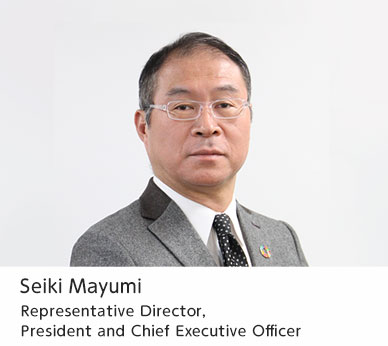 H-one contributes to realization of sustainable society through our business growth.
H-one Group respects our Management Philosophy and defined the basic sustainability policy to be "a company that contributes to the world" by implementing various ESG* activities.
Recently, initiatives that address social issues have been accelerating globally, such as the Paris Agreement, which is an international treaty on climate change adopted at COP21, and SDGs (sustainable development goals) adopted by the United Nations.
In response to these movements, H-one has included "sustainability strengthening" as a core theme in our midterm business plan in an attempt to further promote our sustainability initiatives.
In addition, we strive to create new values based on the sustainability initiatives, our engineering core competence, and hospitality that enables us to embody clients' needs in collaboration.
H-one Group shall contribute to the sustainable growth of society as we enhance our corporate value.
I appreciate your continued guidance and encouragement of H-one Group.
*ESG:

Environment, Social, and Governance