Production
H-one Group's advanced production capability meets various needs from our clients.
Production process
Materials
A massive bulk of coil is the material used for automotive steel parts. They all look alike but each of them is different in coil width, thickness, surface treatment, etc. depending on the parts, vehicle types, and markets.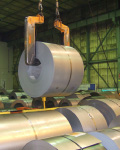 Blanking process
A coiled steel sheet is flattened and punched to an arbitrary size and geometry according to the target part.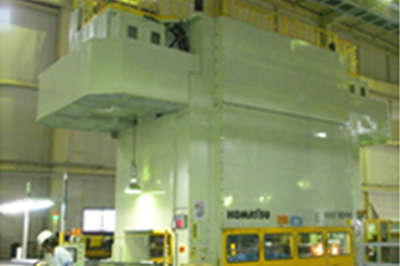 Stamping process
Blanked steel is stamped several times to form a 3-dimensional shape. H-one Group has deployed 3,000-ton and/or 2,500-ton press machines globally as the use of high-strength steel (HSS) expands recently. We have been studying plasticity processing for HSS from early on and have established versatile forming techniques to support a wide range of materials from general steel to super-HSS.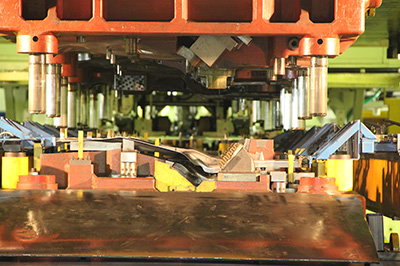 Welding process
An automotive body frame consists of complicated combinations of various parts with different sizes and geometries. In the welding process, stamped parts are welded together like puzzle pieces and put together to become an assembly.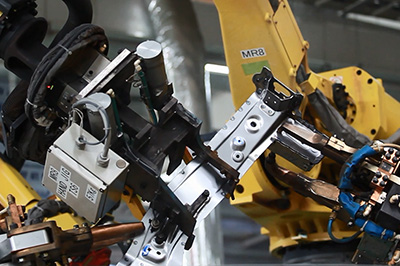 Finishing
Finished products are inspected by sensors and human eyes before delivery.