Corporate Policy
Basic concept
From the viewpoint of how we will fulfill our social responsibilities in order to survive in perpetuity, we have established policies of sustainability and are moving them into action together with corporate management.
Specifically, we have positioned strengthening of ESG (Environment, Social, and Governance) initiatives and the development of human resources as a foundation for sustainable development of our Group, and we are globally accelerating activities in respective areas.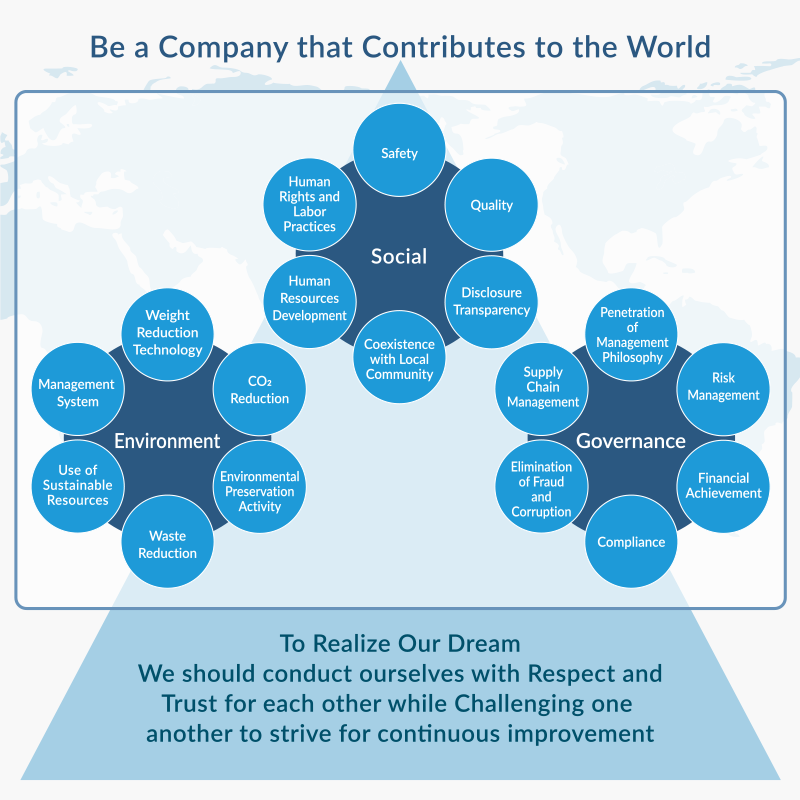 Sustainability framework
We have established and maintain a sustainability system with the aim of strengthening our sustainability initiatives. Specifically, each expert committee and department in charge rolls out wide-ranging ESG measures globally, including environment, governance, legal affairs, risk management, IR, and human rights issues.